Shockproof Strip Mesh Stitching Yoga Bra With Back Pocket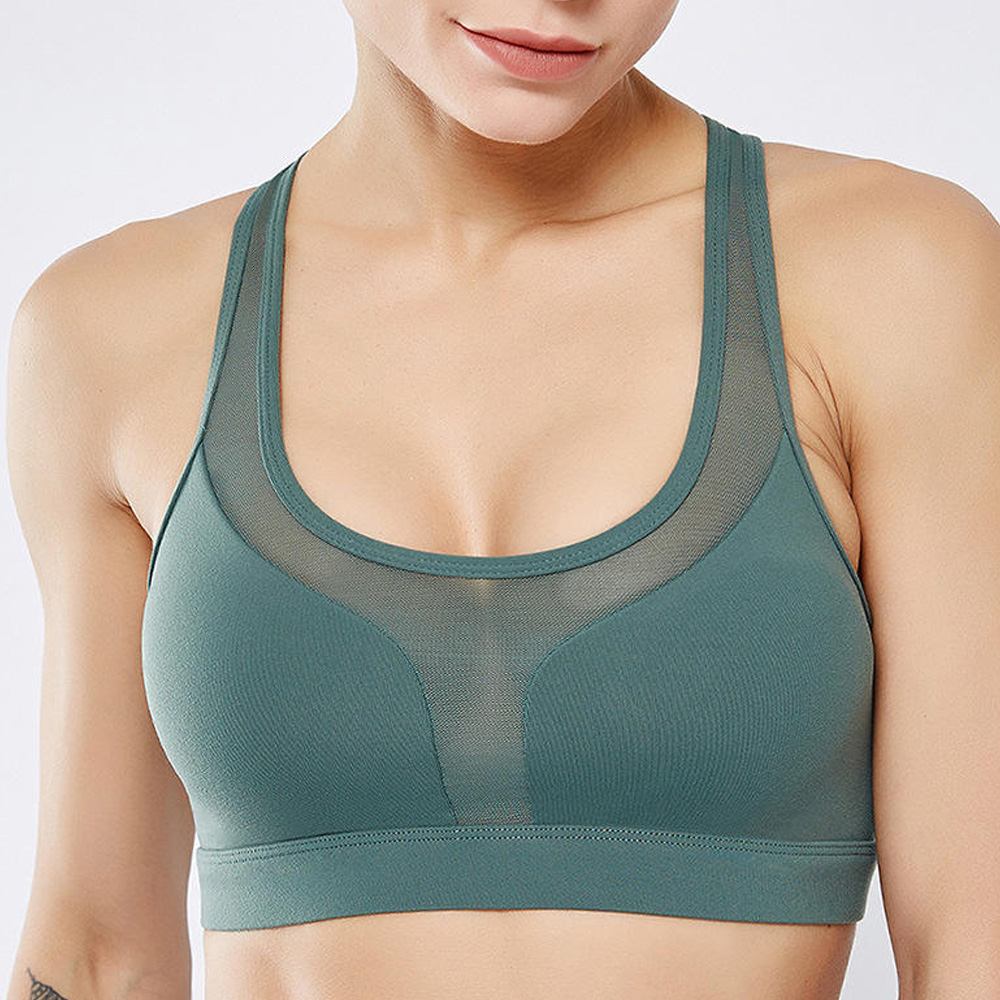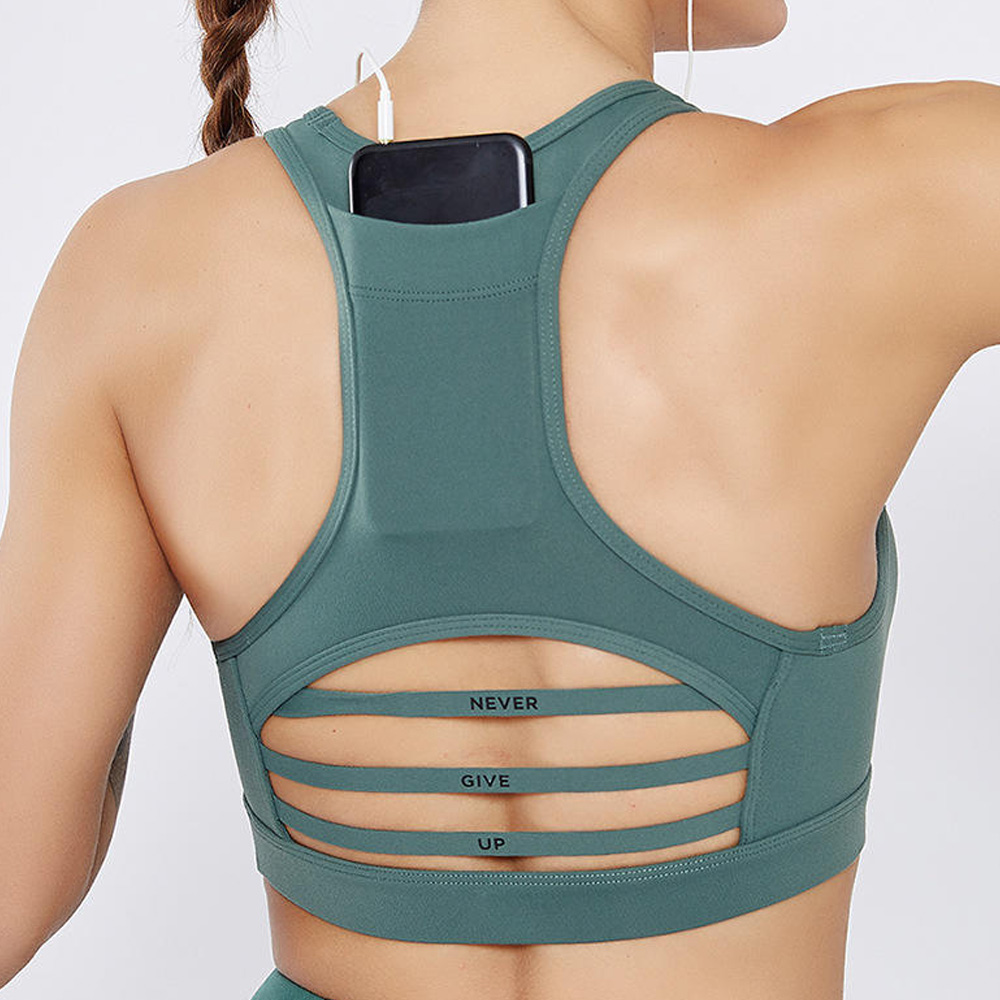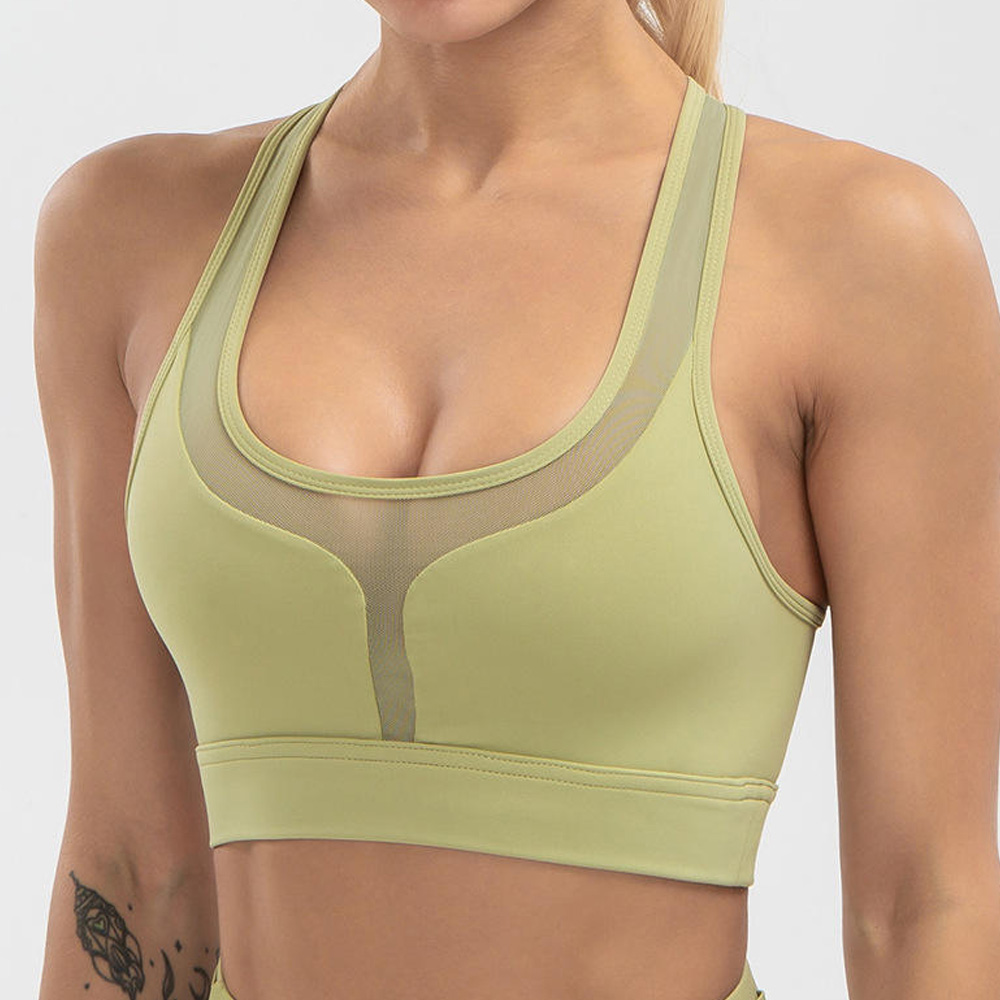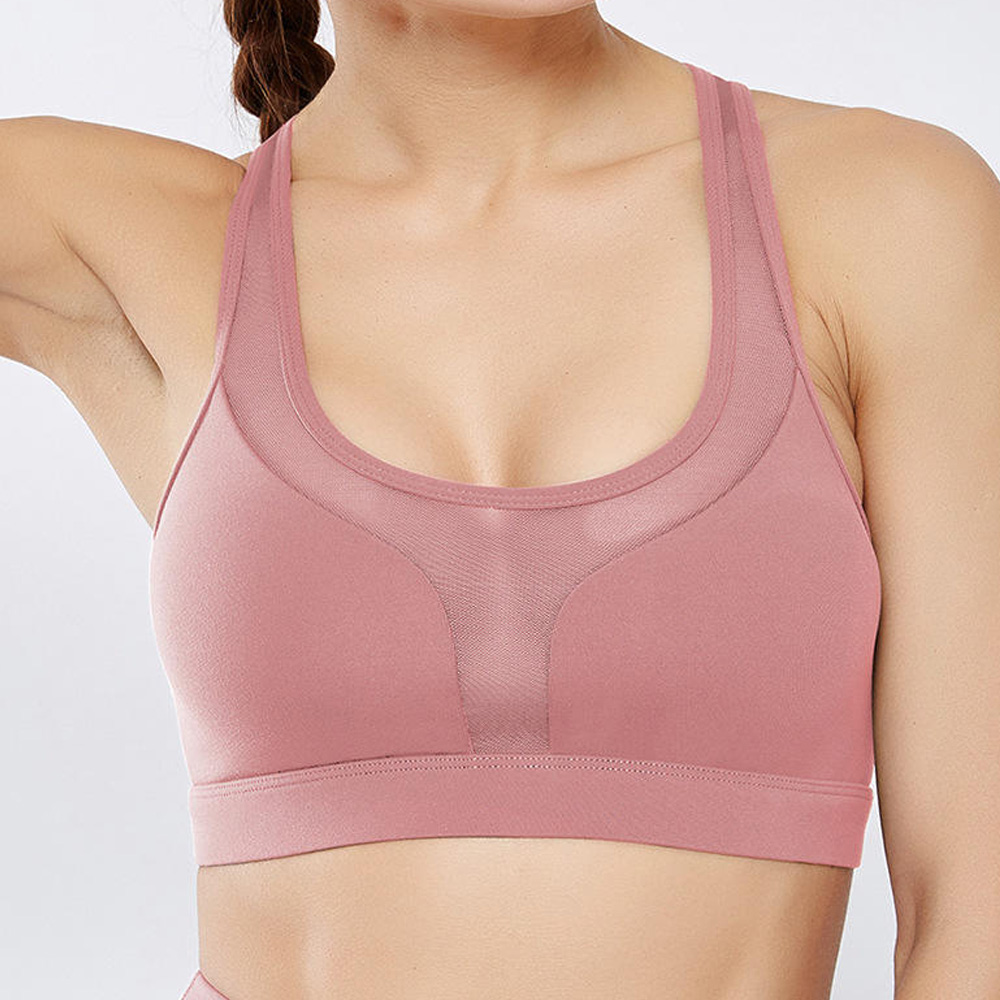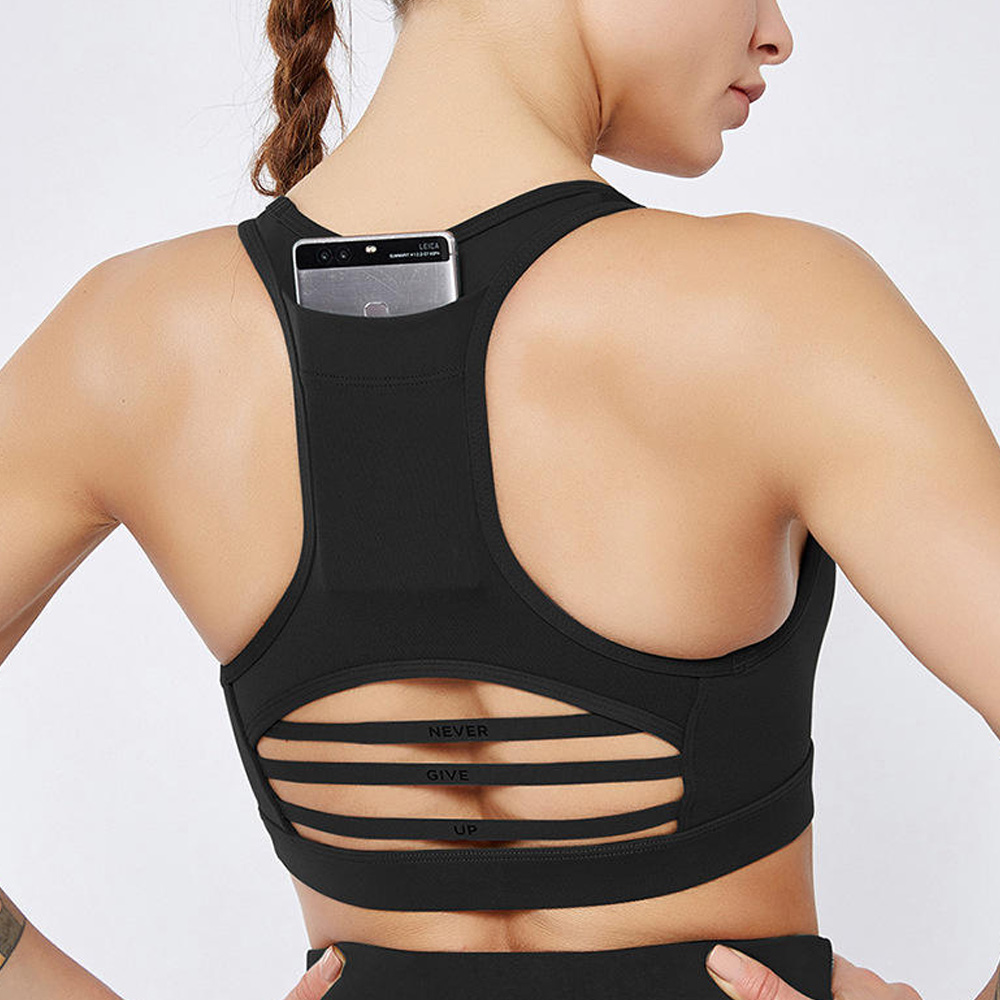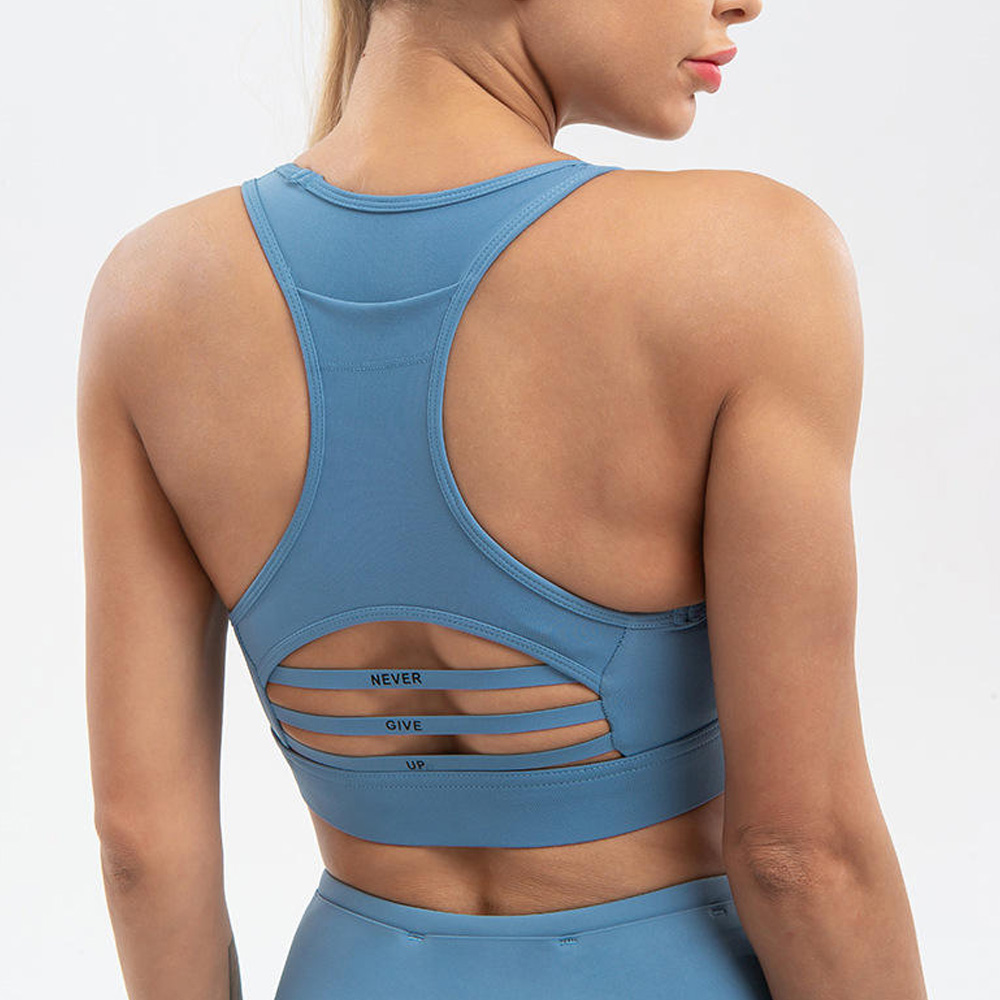 Introducing our latest innovation in activewear – the Shockproof Strip Mesh Stitching Yoga Bra with Back Pocket. Made from a unique blend of 75% chinlon and 25% cotton, this bra is the perfect combination of comfort and sustainability.
With its breathable, sweat-wicking, and quick-dry properties, you can stay cool and dry during your most intense workouts. The four-way stretch material provides maximum flexibility and freedom of movement, making it ideal for any yoga or fitness routine.
Our Shockproof Strip Mesh Stitching Yoga Bra with Back Pocket also features a lightweight design that makes it easy to wear all day long. Plus, with the added benefit of a pocket on the back, you can carry your essentials with you wherever you go.
Customized logos and printing patterns are available, allowing you to create a unique and personalized look. The high customization option also lets you choose the bra's size and shape to fit your specific needs.
But what sets this bra apart is its high elasticity and shockproof feature, providing you with the support you need to push your limits. The strip mesh and stitching design add to the bra's durability and style, ensuring it lasts through multiple washes and wears.
Invest in the Shockproof Strip Mesh Stitching Yoga Bra with Back Pocket for a comfortable, sustainable, and functional addition to your activewear collection.
Video
Specification
Inquiry
Video
Specification
Inquiry
Custom Sports Bra Manufacturer in China
As the foremost wholesaler and producer of personalized sports bras in China, SundaClothing boasts its own manufacturing facility, making it simple for you to extend or establish your brand. Our expert customization services deliver premium quality, and we have a low minimum order requirement of just 10 pieces.
We carefully monitor every stage of production, from sourcing raw materials to final packaging, using a team of qualified QC personnel to guarantee that our products meet stringent quality standards. By partnering with us, you can easily create your own sports brand and increase your sales performance.
Our range of wholesale custom sports bras includes a variety of styles, such as elastic bands, adjustable lift, high-impact, padded, tank tops, one-shoulder, strappy, hooded, and more. This diversity allows us to cater to the demands of different consumer sports scenarios, including running, yoga, and training.
Finding The Latest Fashionable Fabrics For Custom Sports Bra Designs
Our goal is to assist you in finding the latest fashionable fabrics for your custom sports bras design. We offer a wide selection of high-performance fabrics, including lycra, nylon, spandex, cotton, polyester, metallic, and more, to provide you with wholesale custom sports bras. All of our fabrics are known for their exceptional comfort and breathability, catering to your unique needs for sports bras' fabric properties.
Helping You Select The Perfect Color For Your Sports Bra Label
Our selection of custom sports bras comes in a variety of colors, including comfort colors, neons, black, white, purple, pink, and more. We understand the importance of brand attributes and can assist you in selecting the ideal color to match your brand identity.
Choose From A Wide Range Of Custom Sports Bras With Unique Designs
Various printing techniques, including ink and dye sublimation, as well as text, can be utilized to produce a complete image. Additionally, you have the ability to personalize the blank space with your own logo.
You have the option to select a preferred style from our catalog, or if you have your own unique design, we can bring your vision to life. Don't hesitate to reach out to us, as we would be delighted to explore this opportunity with you.