Custom Women Tight Stretchy Fitness Jackets Sports Clothing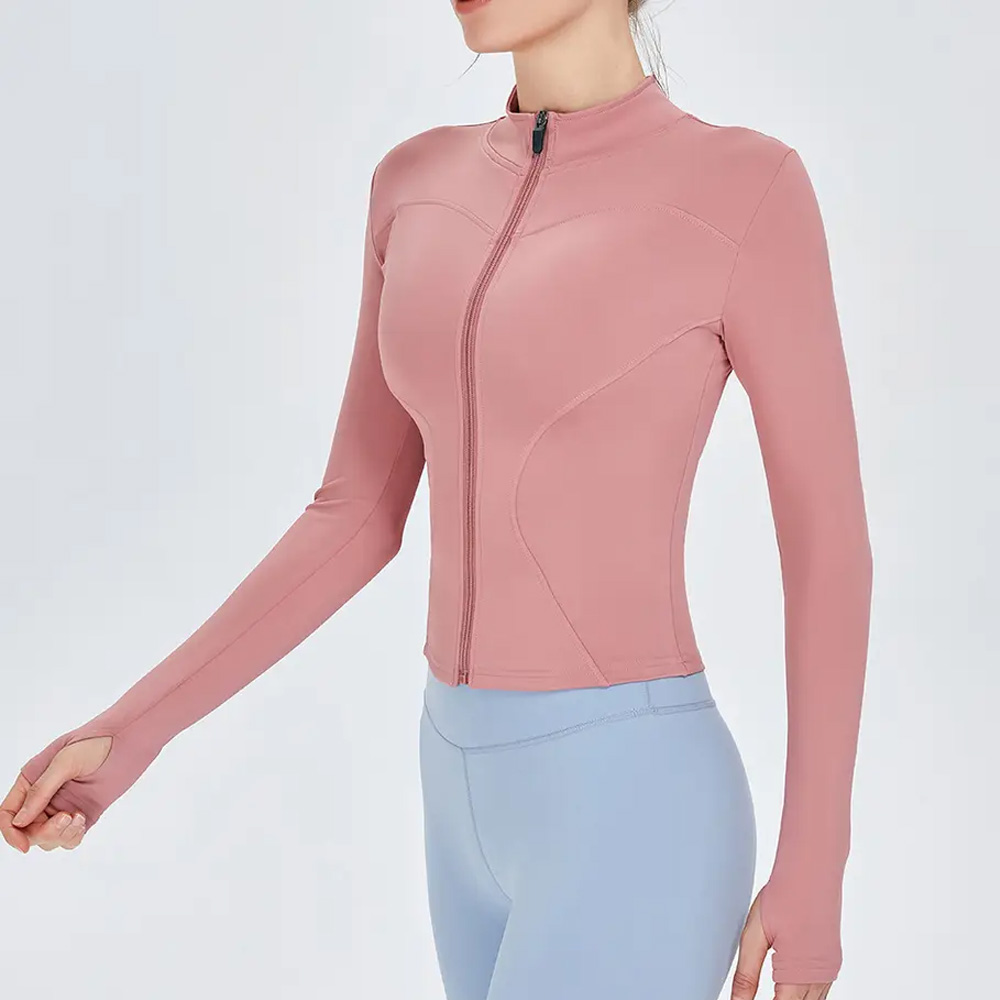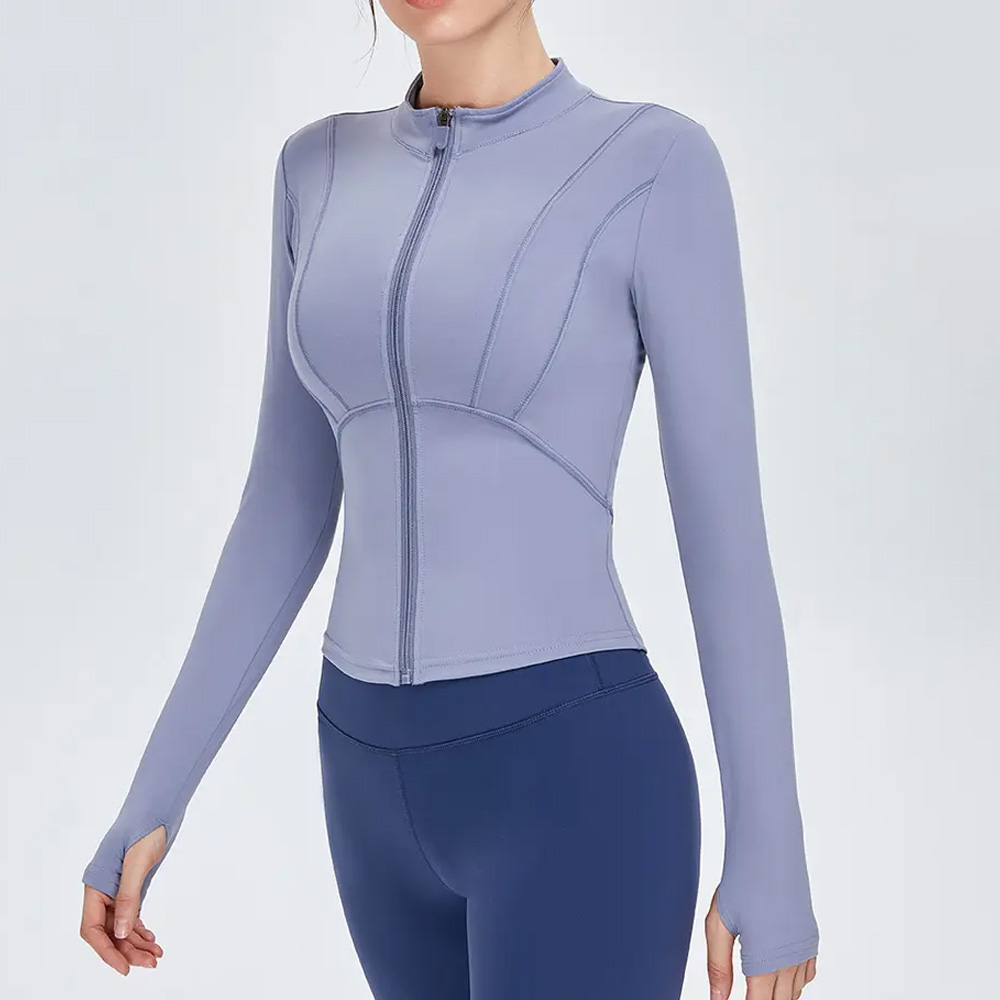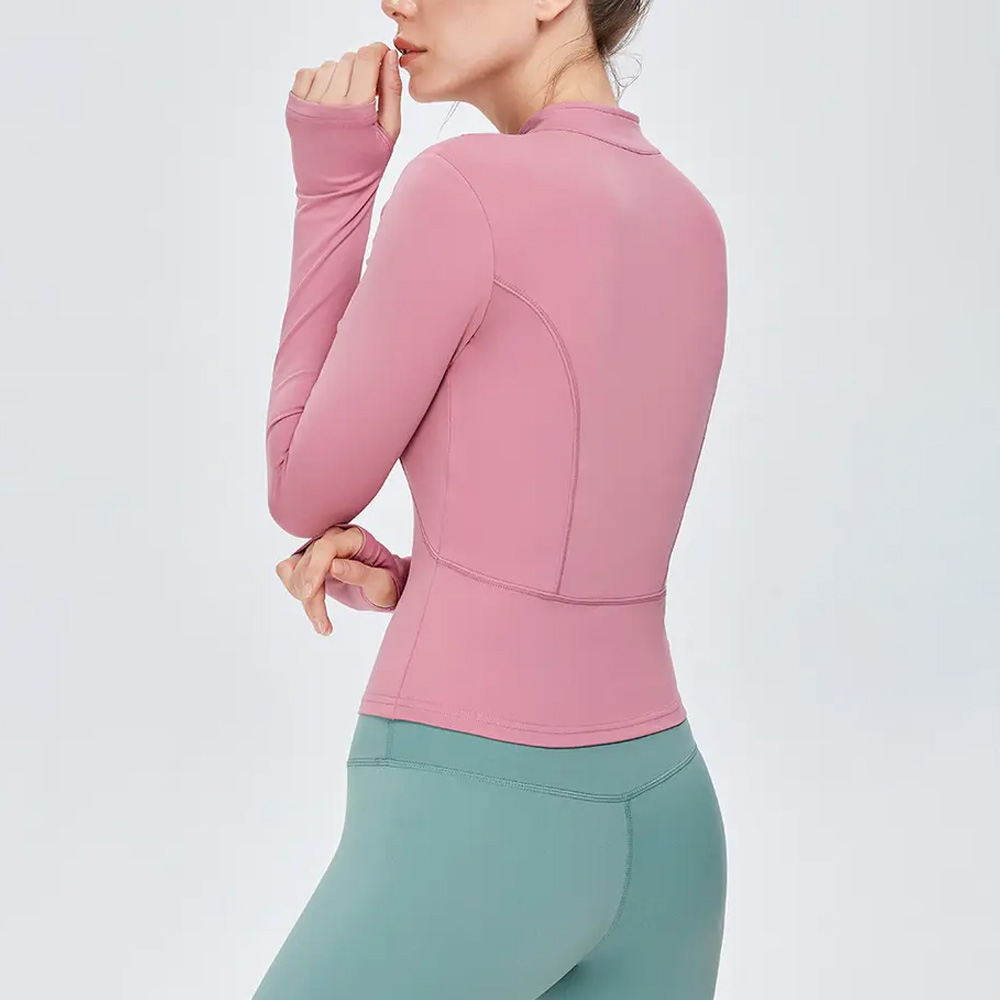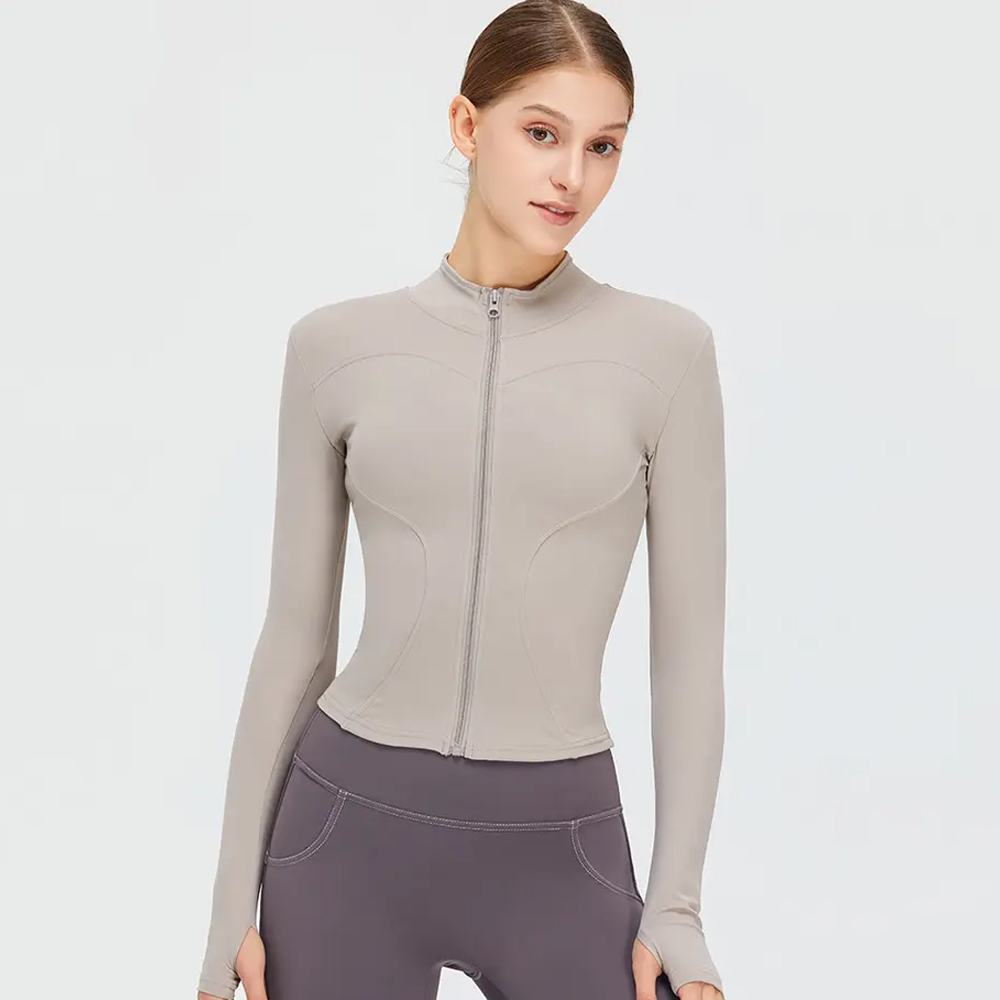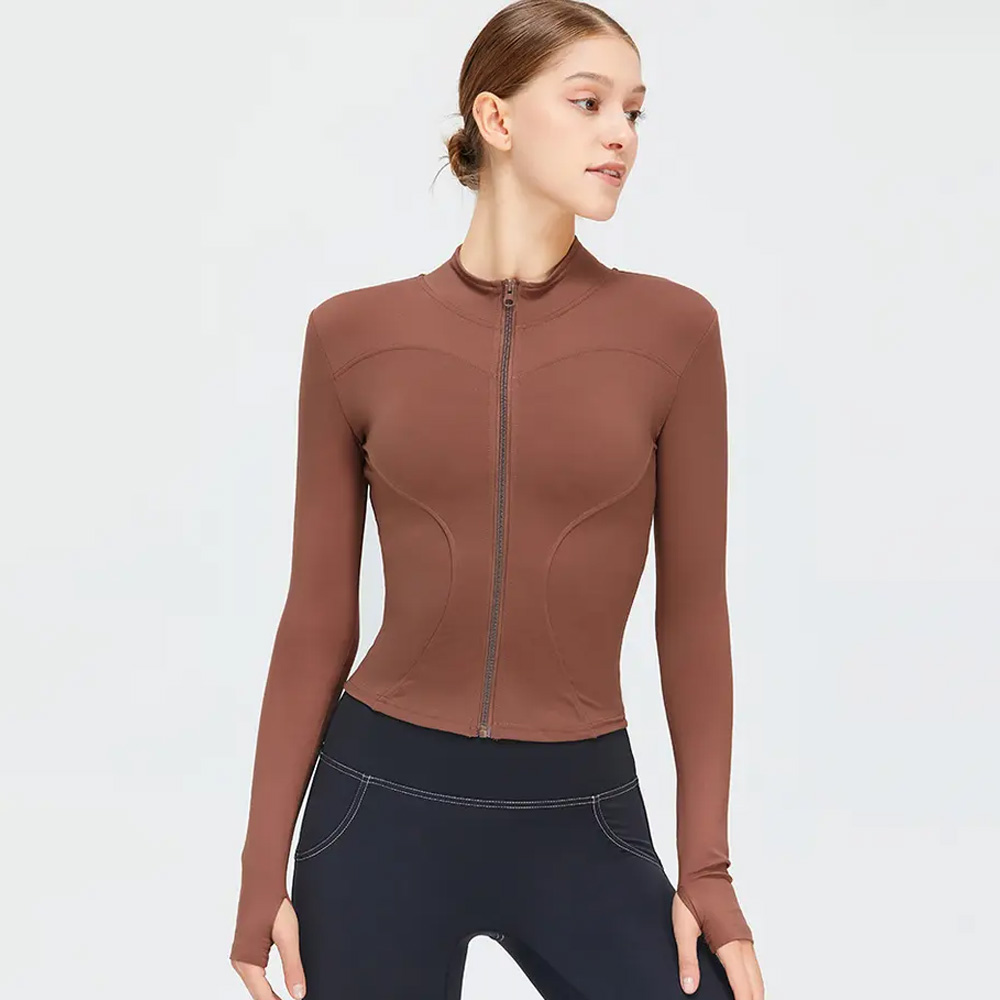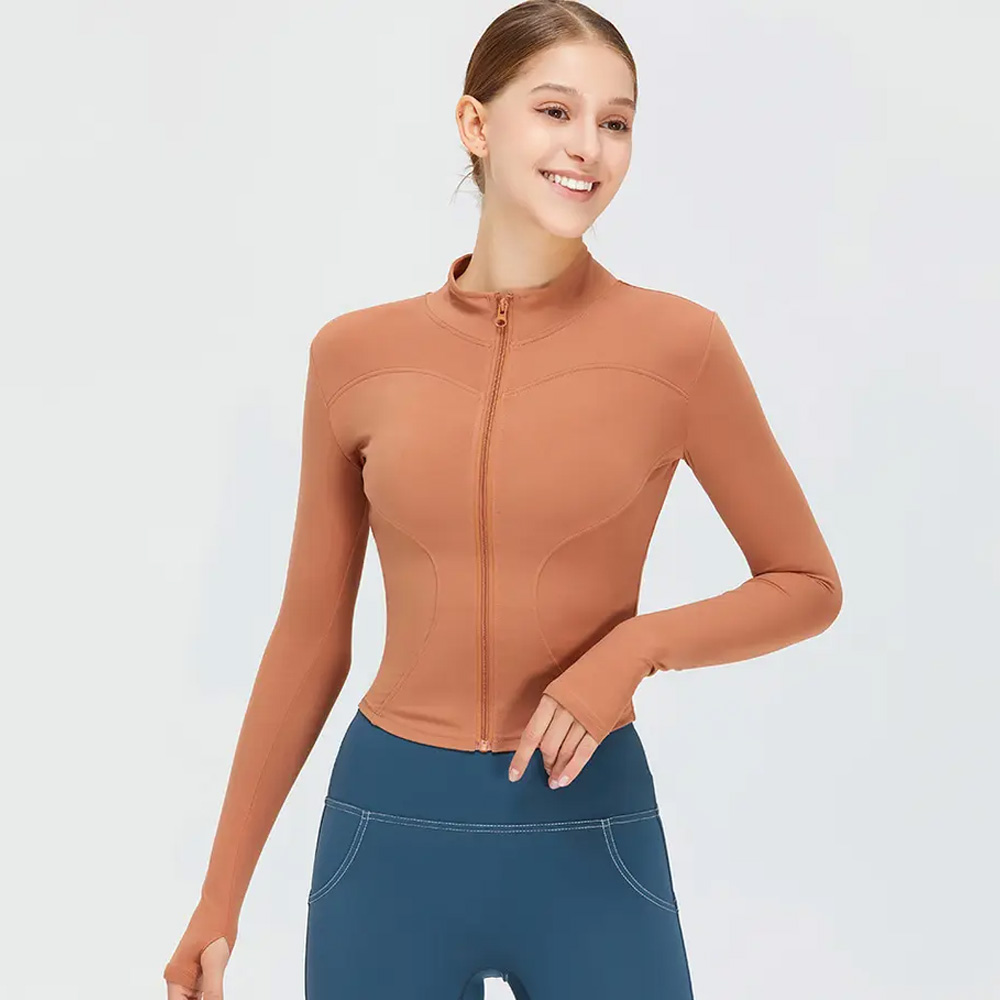 Introducing the ultimate custom women's tight stretchy fitness jacket, designed to elevate your workout wardrobe to the next level. Made from a premium blend of 80% polyester and 20% elastane, this jacket is both stretchy and durable, providing you with maximum flexibility and long-lasting wear.
With its quick-dry and breathable properties, this jacket ensures that you stay comfortable and cool during even the most intense workouts. The knitted fabric adds an extra level of comfort and softness to the jacket, making it feel like a second skin.
Thanks to the garment-dyed process, the jacket has a unique, one-of-a-kind look, with vibrant colors that won't fade or wash out. The four needles six threads and flat stitching provide extra strength and durability, ensuring that the jacket can withstand even the toughest workouts.
But what really sets this jacket apart is its high customization. You can choose from a variety of colors, patterns, and designs to create a jacket that's truly unique to you. Whether you want a bold and bright statement piece or a subtle and understated design, the customization options are endless.
So why settle for generic workout gear when you can have a custom women's tight stretchy fitness jacket that's designed just for you? Try it out today and experience the ultimate in comfort, style, and performance.
Video
Specification
Inquiry
Video
Specification
Inquiry
Sunda Clothing has earned a reputation as a dependable provider of services to retailers in the fitness-fashion sector. As a manufacturer, producer, supplier, and distributor, we have honed our skills in creating chic sportswear that seamlessly blends fashion and comfort. Our headquarters are located in China, allowing us to be conveniently accessible. Join our growing community to experience unprecedented success!
We are a renowned manufacturer of women's gym pants and take pride in our extensive and diverse inventory. Our stunning collection reflects the latest trends in fitness-fashion and is distinguished by its wide range of styles. Our catalog includes blank leggings, capris, yoga pants, tights, and fitness trousers. These wholesale fitness leggings are crafted from high-quality materials that feel soft and gentle on the skin, while also providing functional benefits such as moisture-wicking and breathability.
Adding to their practicality, our leggings come in a wide array of colors and prints, ranging from subtle to vibrant. From polka dots and bohemian art to abstract motifs and animal prints, our collection incorporates a variety of quirky patterns that are currently in vogue. With such a diverse range to choose from, you can impress your customers with a range of options.
As a renowned wholesale fitness pants manufacturer, we offer retailers the opportunity to customize their products and add their own designs to our pieces. Our top-of-the-line equipment produces stunning results that are sure to impress. Using high-quality sublimated ink ensures that prints remain permanent, and you can easily personalize leggings with the latest print trends. The vibrancy of our leggings is truly captivating, and the advanced technology of our machines allows for easy tweaking of fabric.
Our ability to create custom wholesale pants in bulk also provides the opportunity to start your own private label brand. As the best private label fitness leggings wholesale manufacturer in the industry, we offer a variety of advantages to retailers. From access to our machines and oversight of the production process, to the number of units produced and design decisions, we provide everything necessary to start and establish your own brand. Not only do we offer a range of provisions for success, but you can also enjoy high-profit turnovers and reach the pinnacle of success in the industry.
Through our hard work and unwavering commitment, Sunda Clothing has risen to the top in recent years. Joining our expanding family guarantees overall growth and success. Becoming a distributor is both easy and advantageous. By purchasing leggings in bulk, you can distribute them to smaller business owners and take advantage of our significant discounts. Our distributorship program is designed to help you save money and maximize your profits. Get your distributor kit today and become part of our massive network.
If you have any questions, our helpdesk at Sunda Clothing is available 24/7 for your convenience. Don't hesitate to contact us for assistance.